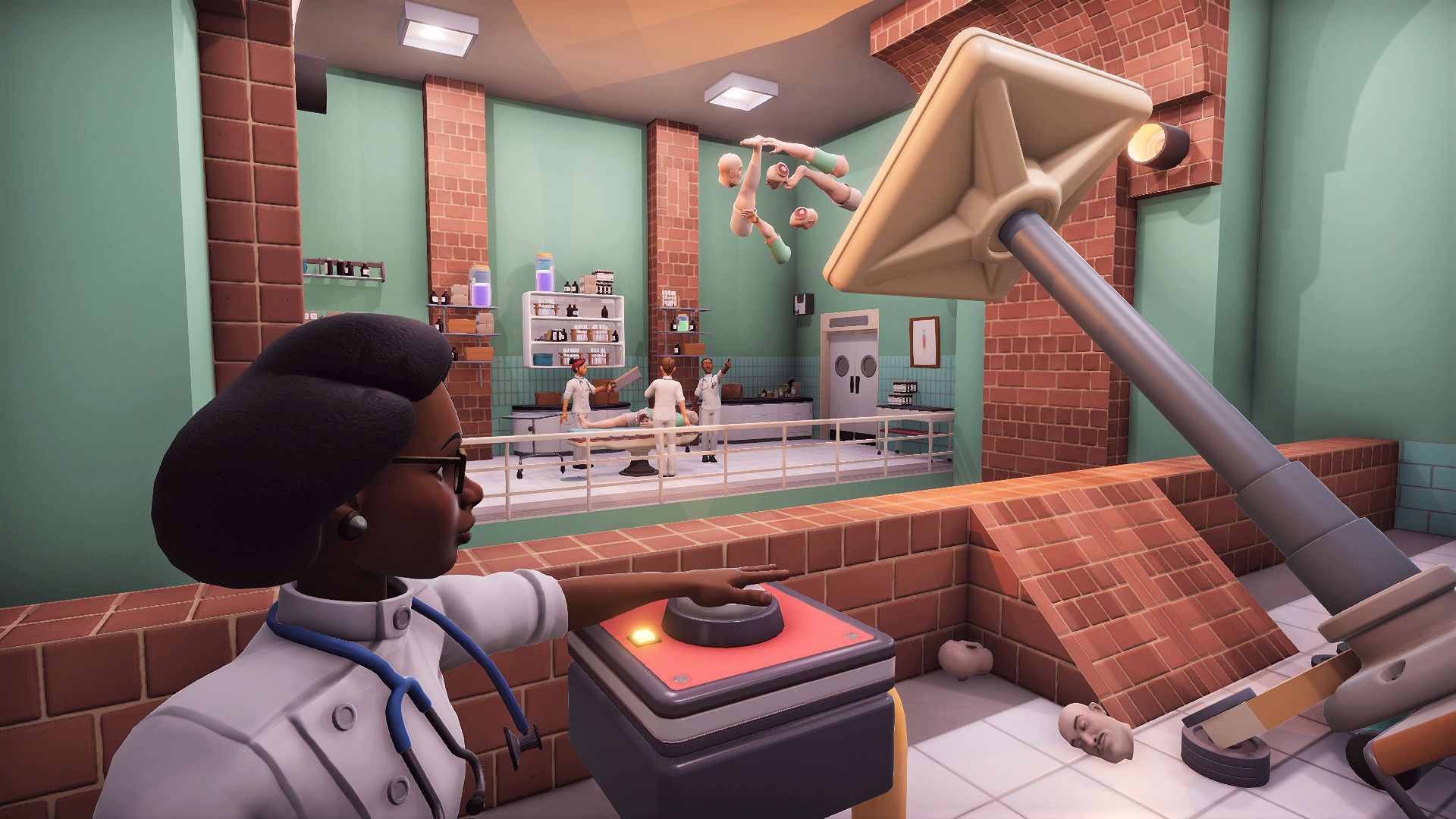 How to Join the Surgeon Simulator 2 Closed Alpha
Surgeon Simulator 2 isn't out just yet, but the more eager surgeons amongst us are currently enjoying the game's Closed Alpha - a version of the game that is still being actively working on. This gives you the chance to run riot in the surgery, and chop Bob up before anyone else crashes the party.
If you can't wait for Surgeon Simulator 2 to officially launch, why not get involved!? Everyone is welcome to join the Surgeon Simulator 2 Closed Alpha website, and doing so gives you a chance of receiving a key to play the Closed Alpha version of the game early. You've gotta be in it to win it, after all!
The Surgeon Simulator 2 Closed Alpha website is brimming with Surgeon Simulator 2 content. From ridiculous in-game videos captured by the QA team at Bossa Studios, to useful articles on how to make the most of the Bossa Labs Creation Mode - you're missing out on a bunch of behind-the-scene info by not being a part of it!
Moreover, the Surgeon Simulator 2 Closed Alpha website is where we run key polls that impact the future development of Surgeon Simulator 2. The game is very community-driven, so it's important that you have your say in polls about merchandise, in-game cosmetics and even things to do with the Surgeon Simulator 2 Discord server.
To register for the Closed Alpha website, just click hereand enter your details. Oodles of hilarious, ridiculous and sometimes useful Surgeon Simulator 2 content awaits.